Download it instantly. Take it anywhere.
Digital curriculum means receiving it instantly, and using it flexibly. Our development-conscious, adaptable program has stood the test of time, and continues to thrill teachers and studio owners in more than 40 countries and counting. Your download includes a PDF and ePub version, so you can use it as you wish. Print out any or every page you purchase for your convenience. Get in touch with us if you ever need any help. Happy teaching!
Digital Curriculum Suites
Equip yourself with all the tools you need, in one package. Each suite level includes digital curriculum, lesson plans that save you time, and accompanying classical music. This is a convenient way to save.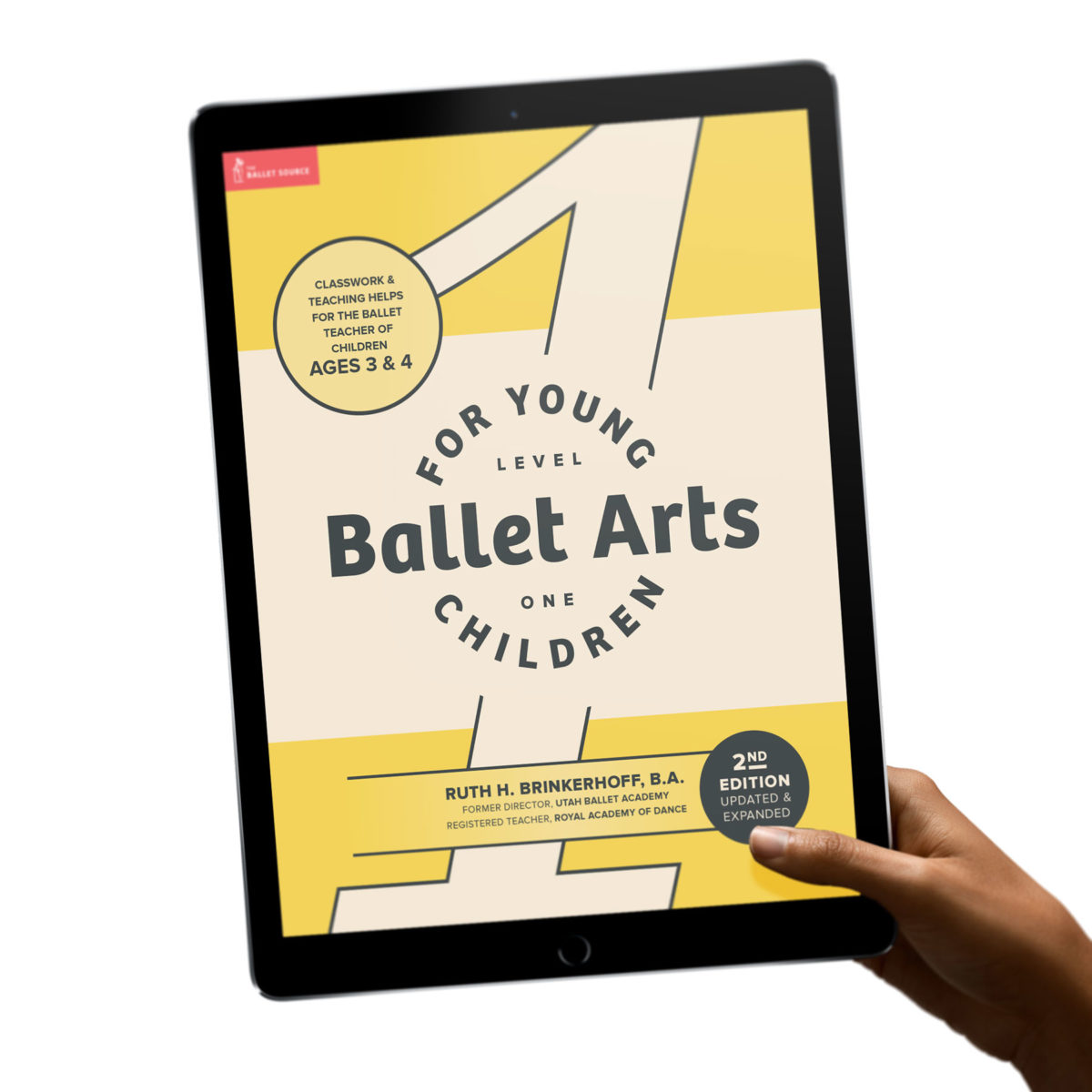 Digital Curriculum Books
Inspire excellence with step-by-step choreography, explanations of growth and developmental patterns, teaching helps for various classroom situations, and precise illustrations.
Classroom Music
Download mp3's of the music specifically composed to match the activities in our curriculum. Composed by Ruth Brinkerhoff, these songs will help your young students learn basic rhythms to match their exercises. Each level accompaniment also contains music to enchainements to help them learn to memorize short dances.
Digital Lesson Plans
Download lesson plans once and save your valuable time for years to come. Print them out and make them work for you. The lesson plans are crafted to work hand-in-glove with the digital curriculum, and are included in the Curriculum Suites only.
Want to see what it's like?
Teaching well starts with clarity.
Use the Lesson Plan Template planning guide to ensure consistency across all of your lesson plans.
Know why you're teaching what you're teaching in each and every class.
Track any necessary adjustments that need to be made.
Stay on top of your students' progress.
Prioritize your objectives to make planning easy.